En esta página encontrarás todos los eventos relacionados con temas de calidad y seguridad del paciente que se realicen en el mundo.
Si quieres promocionar tu evento, no dudes en contactarnos para publicarlo!
International Forum on Quality and Safety – Singapur 2016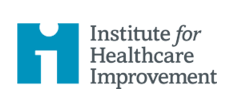 In Hong Kong, over 1,200 of your healthcare colleagues converged at the first International Forum: Asia. Themed "Improve, Innovate, Inspire", the event featured keynote speakers from the US, UK and Asian countries and showcased the very best of international and regional thinking and practice in quality and safety in healthcare. The conference programme included feedback from the World Health Organization Summit and innovative Experience Day visits to Ocean Park, to Princess Margaret Hospital and Prince of Wales Hospital.