En esta página encontrarás todos los eventos relacionados con temas de calidad y seguridad del paciente que se realicen en el mundo.
Si quieres promocionar tu evento, no dudes en contactarnos para publicarlo!
Quality Talks NCQA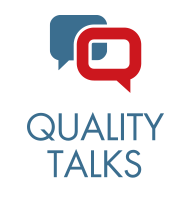 The Goal
NCQA wants to look ahead through the eyes of tomorrow's leaders, who are inspiring the future of American health care. The Quality Talks are meant to inspire action to tackle the real and pressing problems in our health care system, and to dismantle barriers to a better future.
The Format
Far from a conventional conference, this event follows a "TED"-style format. That means the talks are shorter, compelling, memorable and novel in nature. Expect to leave this event hearing something you haven't heard before.